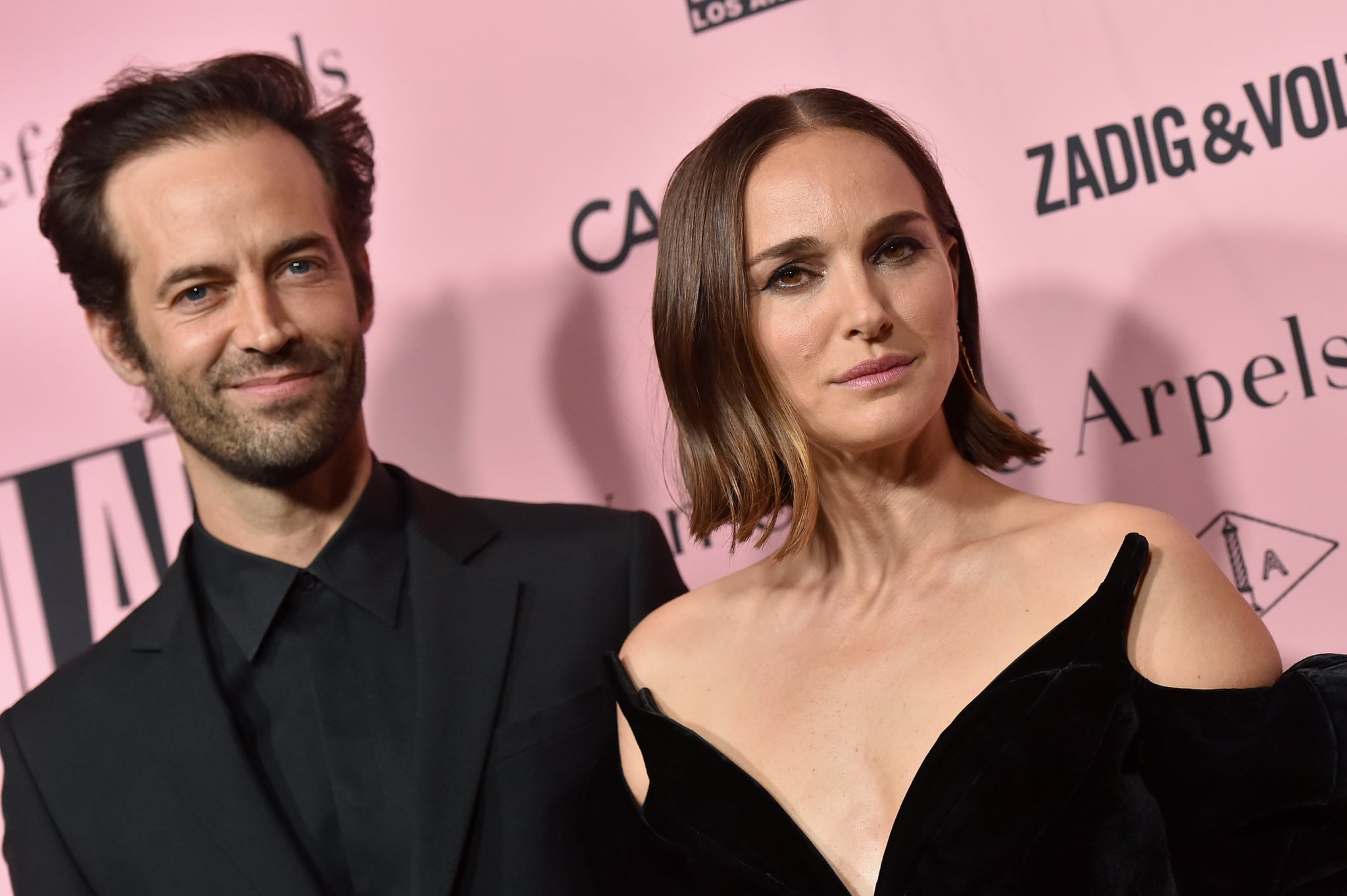 Image Source: Getty / Axelle / Bauer-Griffin
Natalie Portman is best known for her iconic movie roles — which include Padmé Amidala in the Star Wars franchise and Jane Foster in the Marvel Cinematic Universe — and but at home, the "Thor: Love and Thunder" star is mom to two kids, Aleph Portman-Millepied and Amalia Millepied, both of whom she keeps out of the spotlight.
Portman shares her two children with dancer husband Benjamin Millepied, who she married in an intimate outdoor celebration in Big Sur, CA, on Aug. 4, 2012. The couple first welcomed their son Aleph in June 2011 before the birth of their baby girl Amalia in February 2017. That year, Portman actually missed the Academy Awards ceremony due to the arrival of her daughter — she was up for a best actress nomination for starring as former first lady Jackie Kennedy in "Jackie."
Between her acting career and motherhood, Portman has had her hands pretty full. Years after starting her family, Portman shared that being a mom has actually "made me much calmer under stress," per a 2016 interview with The New York Times — which seems like a bonus as a working actor in the entertainment business.
However, the mother of two remains extremely private about her children, though they've all been seen out and about over the years. In May 2020, she posted a rare throwback photo of her son and daughter via Instagram but has since deleted the post. Keep reading ahead to learn more about Portman and Millepied kiddos.
Related:
Conflicted About "Feminist Baby Books," Natalie Portman Decided to Update the Classics Instead
Aleph Portman-Millepied
Portman and Millepied's first child, a son named Aleph, was born on June 14, 2011, just five days after the actor's 30th birthday. In 2015, the actress commented on balancing being a parent to Aleph and her career in an interview with Harper's Bazaar. "Very early on, I asked [Cate Blanchett] about being a parent," she told the outlet. "I said 'How do you do it? You're a mom. You're the best at what you do.' She said, 'You just do. Stressing about it doesn't help.'"
In October 2018, Portman brought Aleph to a Los Angeles Lakers/San Antonio Spurs basketball game at the then-Staples Center, where the two were both photographed in the crowd. Her son looked adorable sporting his Lakers gear, donning Shaquille O'Neal's retired No. 34 jersey.
Amalia Millepied
Portman and Millepied's second child, a daughter named Amalia, was born on Feb. 22, 2017. Despite her best actress nomination, Portman didn't attend the awards show as she instead was busy giving birth to her baby girl. At the time, she kept details mum and blamed her absence on being in the late stages of her pregnancy. "Due to my pregnancy, I am unable to attend the Independent Spirit Awards and the Academy Awards," she said in a statement. "I feel so lucky to be honored among my fellow nominees and wish them the most beautiful of weekends."
After her daughter's birth, Portman felt conflicted about the many "feminist baby books" she received, which ultimately inspired her to write her own modern versions of classic children's tales. In a letter on the website for her book, "Natalie Portman's Fables," the actor wrote: "It felt sad to explain to a small child that girls and women have so many obstacles or why they are treated differently, before they've even started experiencing the world."
Image Source: Getty / Axelle/Bauer-Griffin